Investing in Legal Business in Overseas Markets
Author:JK Sucralose Inc. Update Time:2017-04-24
On April 25, 2017, before the 17th World Intellectual Property Day, the JK publicity conference observing the World Intellectual Property Day titled "Investing in Legal Business in Overseas Markets" hosted by JK Sucralose Inc. was successfully convened in Yingbin Hotel, Yancheng City.
Deputy Inspector of Jiangsu Intellectual Property Office Huang Zhizhen, former Director General of Office of Fair Trading in Jiangsu Provincial Department of Commerce and Professor of Nanjing University of Science and Technology Ding Yusheng and JK Sucralose Inc. General Manager An Lijun gave their speeches successively. Leaders of relevant authorities in Sheyang County and Yancheng City, representatives of 20 hi-tech enterprises and export-oriented enterprises and more than 30 news media jointly attended the conference.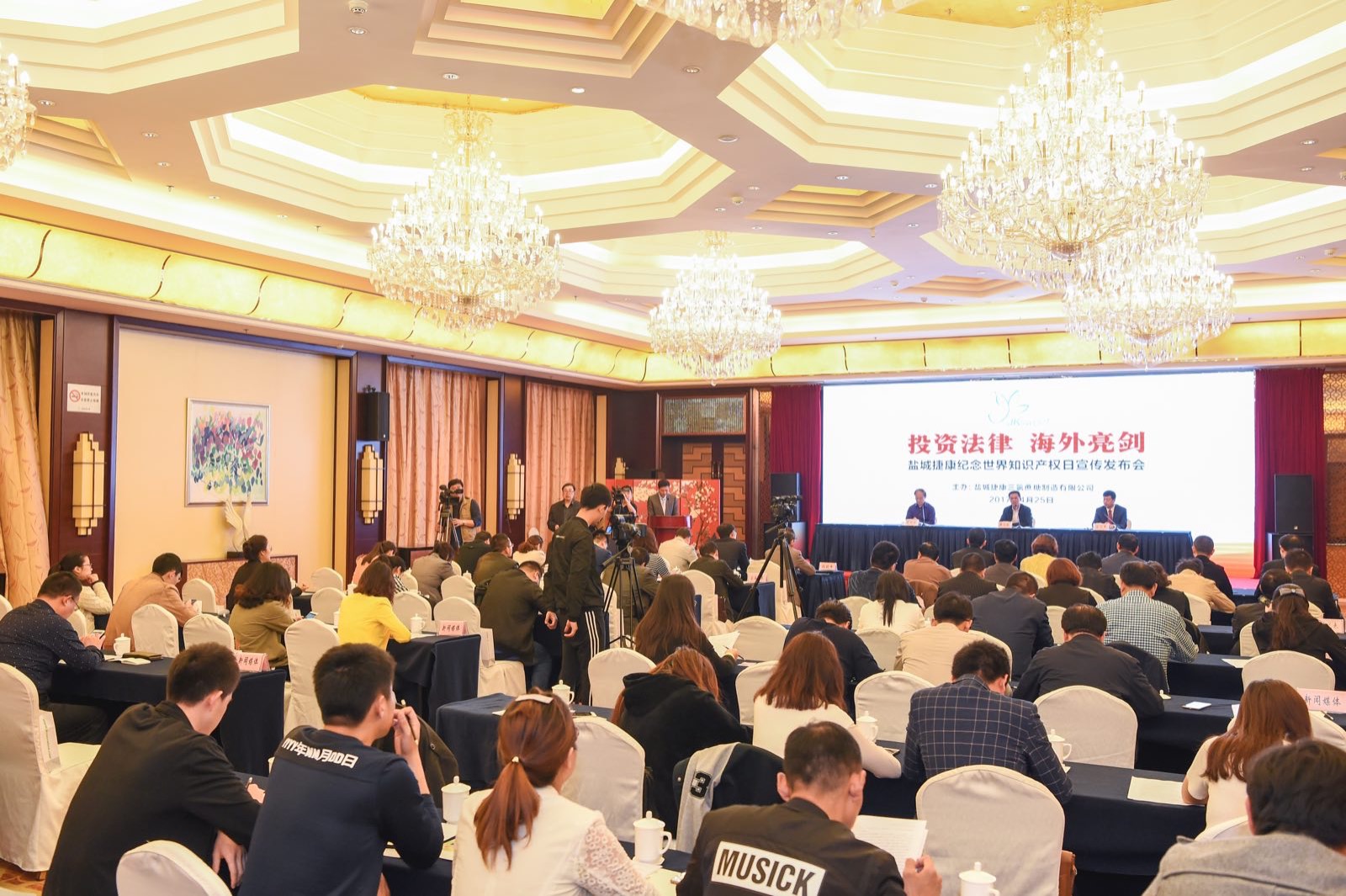 The year of 2017 is the 8th anniversary for JK Sucralose Inc. as the only enterprise in China voluntarily intervening the US ITC-337 investigation intellectual property rights and being affirmed as non-infringement., as well as the 2nd anniversary for victory of the Japanese patent lawsuit. Protection to intellectual property is the protection to productive forces. JK is one of the first countries to be serious in IP investment.
Nowadays, intellectual property becomes the increasingly core factor of strategic resource and international competitiveness for enterprise development. In order to keep a foothold in the international market and establish core competitiveness of the company, JK Sucralose Inc. takes the the concept of "preventive actions mean an investment, and remedial actions mean expenses" as the basic theory for corporate management and market development strategy. It fully realized that the top competition in international trade is the competition in intellectual properties. Based on the independent intellectual property, JK Sucralose Inc. paid high attention to and actively promoted independent innovation, actively brought in talents, established high-quality talent team, integrated resources, laid emphasis on cultivating independent core technology and established sustainable development of the company with the Scientific Outlook. Through technological innovation, JK continually enhanced its product quality and reduced production cost. It showed its social responsibility in ecological environment, public welfare undertakings, social security system and other aspects to be devoted to its sweet undertakings.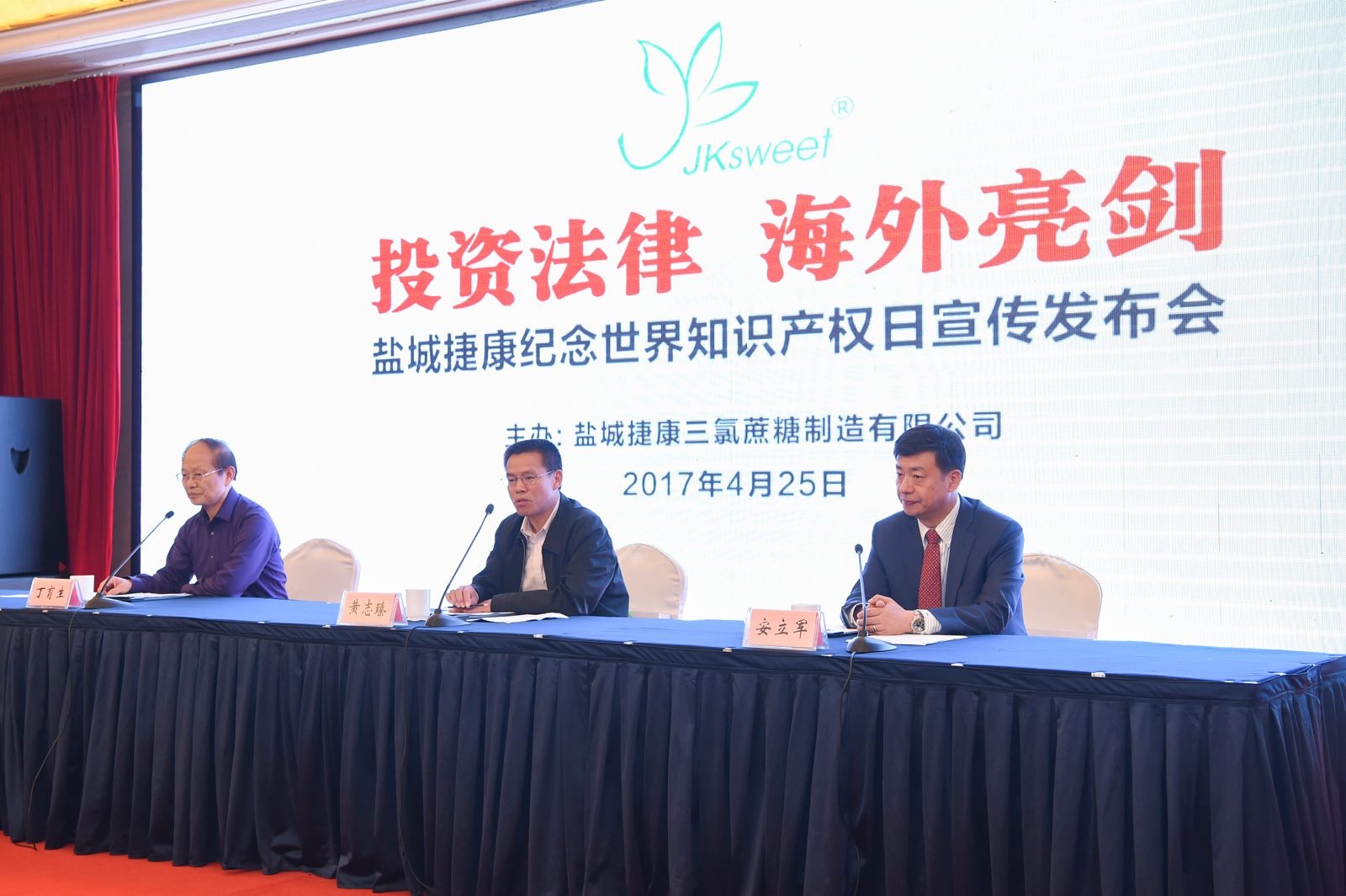 In recent years, JK Sucralose Inc. has been authorized 15 Chinese patents, 4 American patents and 5 patents for utility models. It's the domestic enterprise applying for and achieving most patents. JK Sucralose Inc. is the first enterprise to invest and establish the GMP 100,000 cleanliness level finishing, drying and packing workshop, and bring the pharmaceutical standard to food and chemical production. It successively passed several international and domestic product certification including ISO9001, ISO2200, ISO14001, GB/T28001, HALAL, BRC, and KOSHER. It achieved honorary titles including "National high-tech enterprise", "Enterprise with IP advantage", "Top 10 leading Chinese small and medium-sized enterprises", and "Top 100 brand enterprises with most development potential".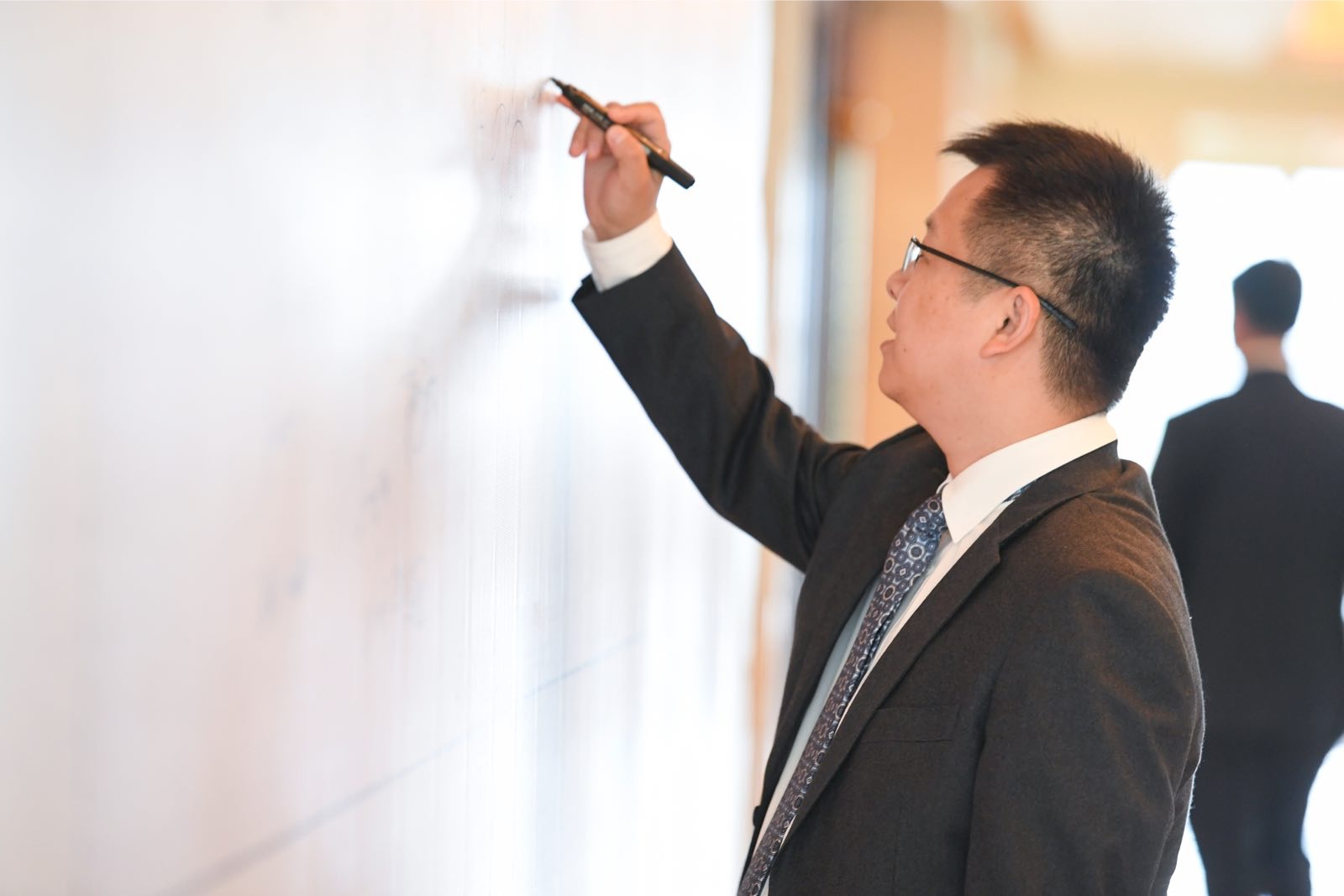 Hu Jingjing, Vice President of JK attended the meeting
After years of early market pavement, JK has finished its layout in global market. It has become the Chinese largest and world second largest enterprise for sucralose manufacturing. Its products are successfully sold to more than 90 countries and regions worldwide. The exported amount makes up 76%. It also obtained qualification as No.1 or No.2 supplier for several transnational food and beverage companies. It's planned to reach the aim of achieving 35-40% market share during 2018-2020. JK's sucralose products have been applied to more than 3000 foods, beverage, health care products, medicines and daily use chemicals worldwide. To meet with the rapidly increasing demand of the global sucralose market, JK plans to implement the technological transformation and capacity expansion project for the plant with 4000 ton annual output in Economic Zone of Sheyang Port, Jiangsu Province. The project has been formally approved by the environmental protection department. Covering an area of 600 acres of land with a total investment of about 600 million Yuan, its annual sales revenue can break 1.2 billion Yuan, which will lay a firm foundation for lifting JK's share in global market.
The three-phase project will be integrally implemented this year. A 2000-ton production line will be put into production in 2018; the second line with a 2000 ton output will be put into production in 2019. At that time, the production capacity of the JK will be up to 4000 tons per year. Later on, according to the development planning of adding a production capacity of 2000 tons every two years, to the year 2027, JK's production capacity will reach 12000 tons per year. Looking into the future, JK has more crucial development mission, vaster development space and more wonderful development prospect.