2017 JK Sucralose Inc. Appreciation Banquet
Author:JK Sucralose Inc. Update Time:2017-03-24
On March 24, 2017, JK's appreciation banquet for the year 2017 was successfully held in Waldorf Astoria Shanghai. The banquet started by all the attendants taking the group photo. Along with the host's opening instruction, the atmosphere in the spot got hotter and hotter. After Mr. HU Jingjing, Vice President of JK Sucralose, giving the welcoming address, the banquet reached the first climax. Then, speech of General Manager AN Lijun and the press release drove the atmosphere to a new climax. Foreign and domestic customer representatives gave speeches one after another, and friends from all over the world gather together and expressed their wish to go hand in hand with JK. Chairman of JK, Mr. WANG Weimin expressed his gratitude to all the customer representatives in his speech. He wished that, in the new year, all can strive together to promote achievement of JK to a new height. In the end, meeting of the banquet was wonderfully ended in a champagne toast proposed by Mr. Hu Jingjing, Vice President of JK. Along with the instrumental performance of the classical orchestra, the banquet formally started.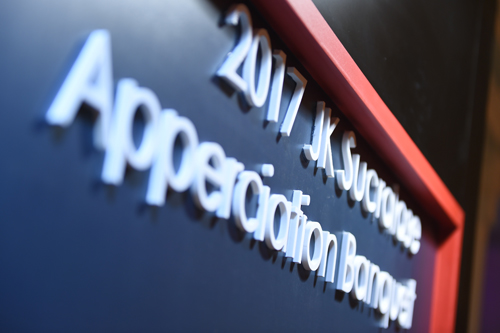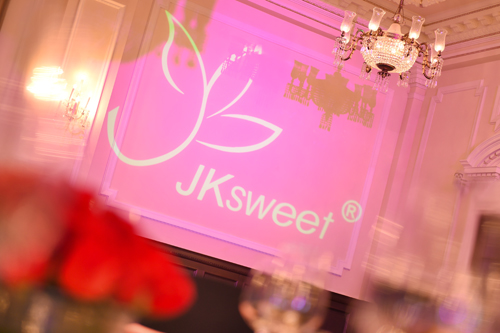 Located in Economic Development Zone of Sheyang County, Jiangsu, JK Sucralose Inc. is the Chinese largest and World second enterprise for sucralose manufacturing. JK is the only enterprise initiatively applying for the American ITC-337 investigation and achieving complete victory. In the shortest time, it rapidly developed into the Chinese largest and World second enterprise for sucralose manufacturing, which broke the western transnational companies' monopoly in international market through battle of intellectual property. Now, JK has independent intellectual properties, and so far it has gained 15 Chinese patents and 4 American patents. The company has passed the ISO9001, ISO 14001, OHSAS28001 and Sedex certification, and multiple international product certifications including KOSHER, HALAL, RQA and BRC. It also achieved qualification authentication of global supplier for international famous food enterprises.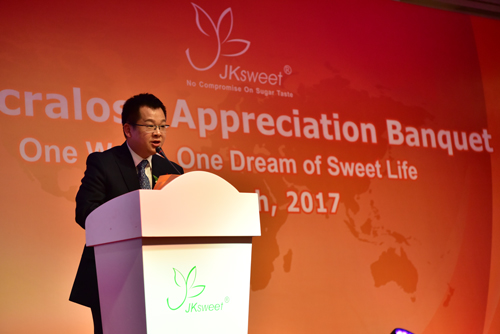 HU Jingjing, Vice President of JK delivers a speech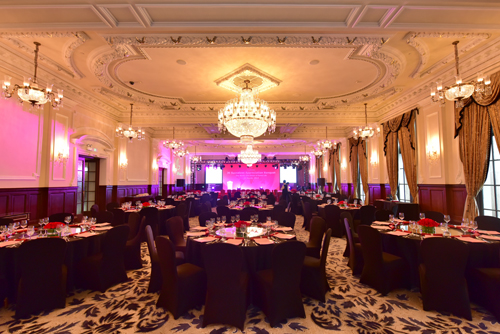 Located in Yancheng, Jiangsu, the company has its marketing and distribution center in Shanghai and set up professional direct-selling companies in America, Europe, Japan and India. The business of the company is targeted to the global market. So far, it has finished the layout in global market. Sucralose product of the company has been supplied globally to various fields including food, beverage, health care products, medicine, and daily use chemical, and sold to more than 90 countries and regions in the world.